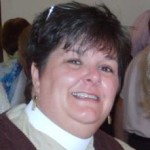 Pastor Julie Bailey is a native of Lincoln, Nebraska. She is a 1979 graduate of Lincoln East High School, a 1982 and 1986 graduate of the University of Nebraska, College of Nursing and a 1999 graduate of Trinity Lutheran Seminary in Columbus, OH. She has served another parish in Saginaw, and
came to Ascension in 2013 following a nearly 6 year appointment as an Assistant to the Bishop in the North/West Lower Michigan Synod.
Pastor Julie has a passion for worship, growing in mission, serving the community and beyond, education, and youth ministry. She will tell you that she believes that through the power of Jesus, individuals and the world can and will be transformed.
Pastor Julie is an avid Cornhusker fan and enjoys spending time with her new Schnoodle puppy, Bailey.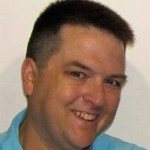 Bob is a lifelong resident of the area, graduating from Freeland High school in 1989. After getting married and starting a family, he returned to Saginaw Valley State University graduating in 2001 with a B.A. in History and Sociology. Bob started as our D
irector of Christian Education in 2007 following a mission trip to help clean up after Hurricane Katrina and feeling the call to serve God more.
Bob has a passion for children and youth and he enjoys sharing his faith with them. Bob constantly shares his favorite saying with the youth, Jesus has come to turn the world upside down.
Bob shares his passion for history with the students of Bridgeport High School. He is married to Tracy and they have a daughter Brittany who attends Northern Michigan University.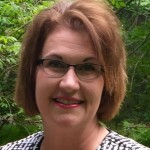 Cheryl is a lifelong resident of Saginaw County. She graduated from Bridgeport High School in 1986 and then attended Ferris State University where she obtained a B.S. in Business Management in 1990.
Cheryl is typically the first contact most people will have with Ascension. She is able to provide detailed information regarding our congregation and what we have to offer, to give a tour of the church, or to share her personal experiences as she is an active member of Ascension . Cheryl truly enjoys being a member of the Ascension team and is always doing her best to make sure that as a church we are "boldly making Christ's vision known."
Cheryl is married and they have two daughters. Lauren is a student at Saginaw Valley State University and is a member of the track team; Kristen is a student at Saginaw Valley State University and is a member of the volleyball team.