Study of Scripture is an important part of our relationship with Jesus and God's people
The Nursery is currently unavailable until further notice due to social distancing.

Preschool and Elementary Youth Sunday School/Children's Church
Youth Sunday School is returning September 19th during the
10:30 a.m. worship service
as "Children's Church"
Click here
to complete the registration form (which includes additional information)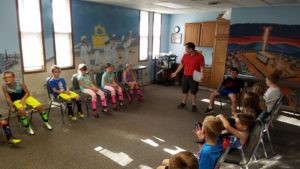 Middle School Youth
Confirmation Information Meeting via Zoom on September 26th at 6:30 p.m.
All middle school youth and their parents are invited and encouraged to attend. Contact Pastor Julie for the Zoom link.
High School Youth

Sunday Morning Adult Bible Study BEGINS 9/19/2021 AT 9:15 A.M.
Believe – Living the Story of the Bible to Become Like Jesus
Please contact Pastor Julie to get the book and outline of Chapter 1, as well if you have any questions.

If you are able to offset the cost, $5 would be appreciated. But would welcome any and all who would like to walk this journey together!
TUESDAY MORNING ADULT
BIBLE STUDY
BEGINS 9/14/2021 @ 11:00 A.M.

This study will continue to take
place on Zoom.
Contact Pastor Julie for the Zoom link.
We will begin reading from the prophet Habakkuk, a prophet who wrestles with God trying to comprehend God's actions, or lack thereof in response to all the wickedness and strife he is witnessing.
MARTHA TO MARY WOMENS' BIBLE STUDY
Ladies, it seems like it has been forever since we last had a Bible study. So, if you'd like to join in with us on this study whether yo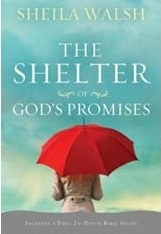 u are new to the group, a past participant, or a current participant-we'd love to see you!
The Martha to Mary Monday Women's Bible Study will begin on Monday, September 13th from 6:30 p.m.- 8:00 p.m. at Ascension. We will be studying, "The Shelter of God's Promises", by Sheila Walsh. The author searches Scripture for what God has promised us, what those promises mean, and how these promises provide the foundation for daily confidence, joy, hope, and shelter. Sheila is a Bible teacher, bestselling author, and cohost of Life Today with James and Betty Robinson. She lives in Dallas, Texas, with her husband, Barry, and son, Christian. Cost for the 10-week study is $8.00 for the participant book.
Martha to Mary is open to women of all ages, and stages of faith, members and non-members, as we seek a closer relationship with our Lord. We know that you'll be blessed by God's Word and fellowship with other women, and we'll be blessed by your presence. Please call or text Joyce Richardson so we may order the appropriate number of participant books. Joyce is also available if you have any questions/or need information regarding the study.