Study of Scripture is an important part of our relationship with Jesus and God's people
The Nursery is currently unavailable until further notice due to social distancing.

Preschool and Elementary Youth Sunday School/Children's Church
Weekly during the
10:30 a.m. worship service
"Children's Church"
Click here
to complete the registration form (which includes additional information)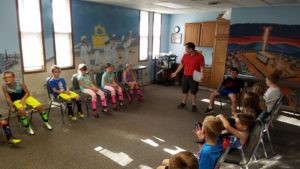 Middle School Youth
Confirmation
Confirmation Classes for 1st Year Students are generally on the 2nd and 4th Sundays each month at 5:00 p.m.
Click here for the schedule
Confirmation Classes for 2nd Year Students are weekly on
Thursdays at 2:30 p.m.
High School Youth

Next Meeting: Sunday, January 16, 2022 @ 5:30 p.m.
Sunday Morning Adult Bible Study AT 9:15 A.M.
Believe – Living the Story of the Bible to Become Like Jesus
Please contact Pastor Julie to get the book, outline, and if you have any questions.

If you are able to offset the cost, $5 would be appreciated. But would welcome any and all who would like to walk this journey together!
TUESDAY MORNING ADULT
BIBLE STUDY
At 11:00 A.M.

This study will continue to take
place on Zoom.
Contact Pastor Julie for the Zoom link.
We are currently reading 1 Corinthians
MARTHA TO MARY WOMENS' BIBLE STUDY
This study is on break through the holidays, watch the announcements for the return in January 2022.