We welcome you to Ascension Lutheran Church. We are a congregation of the Evangelical Lutheran Church in America (ELCA). We are a community of faith who rely on the power and the teachings of Jesus as we navigate this world and life together. We don't have all the answers, and we aren't perfect-and we believe in the one who is! If you are in a close relationship with Jesus, or just beginning to get to know him–Ascension is a place for you to share your journey. Come worship with us. Join us in an event. Come and see.
Bulletins and Online Worship
Please subscribe to our YouTube channel. Worship will be posted online on Monday's.
April 2, 2023-Palm Sunday
March 29, 2023-Lenten worship wk 5
March 26, 2023
March 15, 2023-Not recorded
All are welcome to worship with us at Ascension. We are part of the Evangelical Lutheran Church of America. Our worship tradition means that you are an integral part of our worship–this is not something you watch but that you participate in!
Study of Scripture is an important part of our relationship with Jesus and God's people
The Nursery is currently unavailable.

Preschool and Elementary Youth
Children's Church/Sunday School
Weekly during the
10:30 a.m. worship service
The youth, 4 years old through 5th grade, will begin worship with their families, and after the Children's Message, be dismissed with their teachers to experience the Word, or message of worship in a more age appropriate way. We will then return to worship as an entire congregation during the peace, so that our youth will still receive Communion/Prayers.
Middle School Youth
Confirmation
2nd Year Confirmation Classes
High School Youth
Our Youth are beginning to prepare for the 2024 Youth Gathering in New Orleans. Their first major opportunity to earn funds for their trip is serving at the Wednesday evening Soup Suppers during Lent. They arrive at 5:30 p.m., help setup, serve, and cleanup and should be done by about 7pm. We also need an adult chaperone each evening.
Sign up on the kiosk at church!
Another opportunity that is still available is returning pop cans that are donated. Remember you get 1/2 of the amount in your account and 1/2 goes into the Youth general fund. Every little bit adds up.
Sign up on the kiosk at church!
Sunday Morning Bible Study
On Sunday mornings, we are reading together the book "You Are Witnesses of These Things" by Bishop Craig and Chelsey Satterlee. If you need a book, you can purchase on Amazon and there is also a Kindle version, if you would prefer. Join us for a good discussion as we learn and grow more confident in boldly making Christ known in our lives and in our community.
Class will meet in the Digging Dunes meeting room Sundays from 9:15-10:15 a.m.
TUESDAY MORNING ADULT
BIBLE STUDY
At 11:00 A.M.

This study will continue to take
place on Zoom.
Contact Pastor Julie for the Zoom link.
We are currently reading:
Isaiah
MARTHA TO MARY WOMENS' BIBLE STUDY
Sep-Dec and Mar-May on Monday Evenings
Every gift from God reveals his love, but no gift reveals his love more than the gifts of the cross. In this video Bible study, Max Lucado explores the many gifts that Christ provided to us at his crucifixion. The He Chose the Nails Study includes video discussion questions, Bible exploration, personal study and reflection materials.
Our author, Max Lucado, has served many churches in his 45 years of ministry. He currently serves as Senior Minister of Oak Hills Church in San Antonio, Texas. He is a bestselling author with more than 130 million books in print.
Our Mary to Martha Women's Bible Study is a five-week study that will begin on Monday, March 6, 2023 at 6:00 PM in the Digging Dunes room. Participant books are $9.00 due the first day of class. This is a shorter class but, it is a good one! Come and join us!
Please let Joyce Richardson know if you are participating in the class so we may order enough books. Sign up by calling or texting Joyce at 989-274-6787. All women are welcome!
The Messenger is a monthly publication of Ascension Lutheran Church that includes the ministry highlights and information about upcoming events.
Forms for Membership
Endowment Applications (due March 31 each year)
Education Forms
Youth Registration Forms
Special Service Forms and Procedures
Miscellaneous Forms
SHARING YOUR GOD GIVEN FAITH AND TALENTS
ONLINE GIVING
Ascension Lutheran Church offers the option to give online through Vanco. Online giving started with one person with a great idea and has grown from there. Online giving can be set on a schedule such as weekly, or monthly or members can give "one time" donations. Click
here
to sign up or login today!
SHARING YOUR GOD GIVEN FAITH AND TALENTS
Click here to complete our Time & Talents form, letting us know how you might like to serve in our church.
Click here if you would like to find out what options are available to serve in our church. If you have any questions about serving, please feel free to contact Pastor Julie Bailey.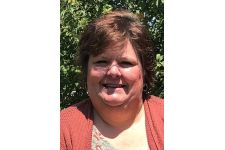 Pastor Julie began her ministry with Ascension in August 2013. She is a graduate of Trinity Lutheran Seminary in Columbus Ohio, 1999. She is a native of Nebraska and has an ADN and Bachelors Degree in Nursing from the University of Nebraska Medical Center. Prior to serving with Ascension, Pastor Julie served another congregation in Saginaw and as the Assistant to the Bishop for Vocation and Education. In her free time she enjoys spending time with her schnoodle Bailey, cheering on her Cornhuskers, reading, watching TV, and spending time with friends.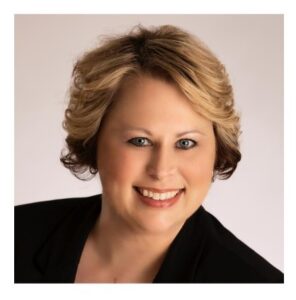 Lisa is a 1995 graduate of Swan Valley High School where she met her husband Jeff. She obtained her Bachelor of Business Administration degree, majoring in finance from Saginaw Valley State University. She later earned the Certified Financial PlannerTM designation and became a financial advisor. She worked in the financial industry for over 25 years before accepting the Parish Administrator position in the fall of 2020 with the desire to spend more time with her family. Lisa was introduced to Ascension Lutheran Church through Jeff and his family and became a member in 2008. Lisa spends most of her "non-working hours" transporting her two daughters to cheer, dance, music lessons, and school activities, but carves out time occasionally for her passion of scrapbooking.
Ascension Lutheran Church is seeking a musician to accompany the congregation during worship services. Our instrument is a clavinova.
Ascension Lutheran Church
8695 Gratiot Road
Saginaw, MI 48609
Email: ascensionlc@sbcglobal.net
Ascension Lutheran Church Blog
ABOUT ASCENSION'S FELLOWSHIP
We believe that all people are at the same time a saint and a sinner. No matter how hard we try, we will fail to do what we are to do; and we will do things we know we should not. As a community of faith, we believe we are strengthened and encouraged by each other to live out the gospel in every aspect of our lives