We welcome you to Ascension Lutheran Church. We are a congregation of the Evangelical Lutheran Church in America (ELCA). We are a community of faith who rely on the power and the teachings of Jesus as we navigate this world and life together. We don't have all the answers, and we aren't perfect-and we believe in the one who is! If you are in a close relationship with Jesus, or just beginning to get to know him–Ascension is a place for you to share your journey. Come worship with us. Join us in an event. Come and see.
Interested in Membership: Please submit form for each person wishing to join Membership Form 2019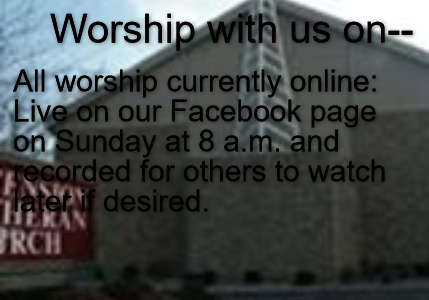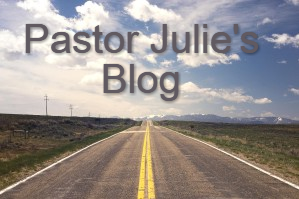 Bulletins and online worship
Bulletins will not be printed. If desired you may print at home or use a device.
Please
join
our YouTube channel here. Worship will be posted on line Sunday's late morning or early afternoon.
All are welcome to worship with us at Ascension. We are part of the Evangelical Lutheran Church of America. Our worship tradition means that you are an integral part of our worship–this is not something you watch but that you participate in!
Currently we are worshipping on:
Sunday, 8 a.m. in the sanctuary
Sunday, 10:30 a.m. in the sanctuary
Wednesday, 7 p.m. in the sanctuary
Beginning on September 13, all worship will be held in the sanctuary.
To aid in physical distancing and tracing, please
sign up
for worship each week.
Masks must be worn upon entering the church building.
Bulletins will not be printed–if you wish to follow a bulletin, please see below–you may print or use a device to view.
Study of Scripture is an important part of our relationship with Jesus and God's people
The Nursery is currently unavailable until further notice due to social distancing and the regulations of COVID 19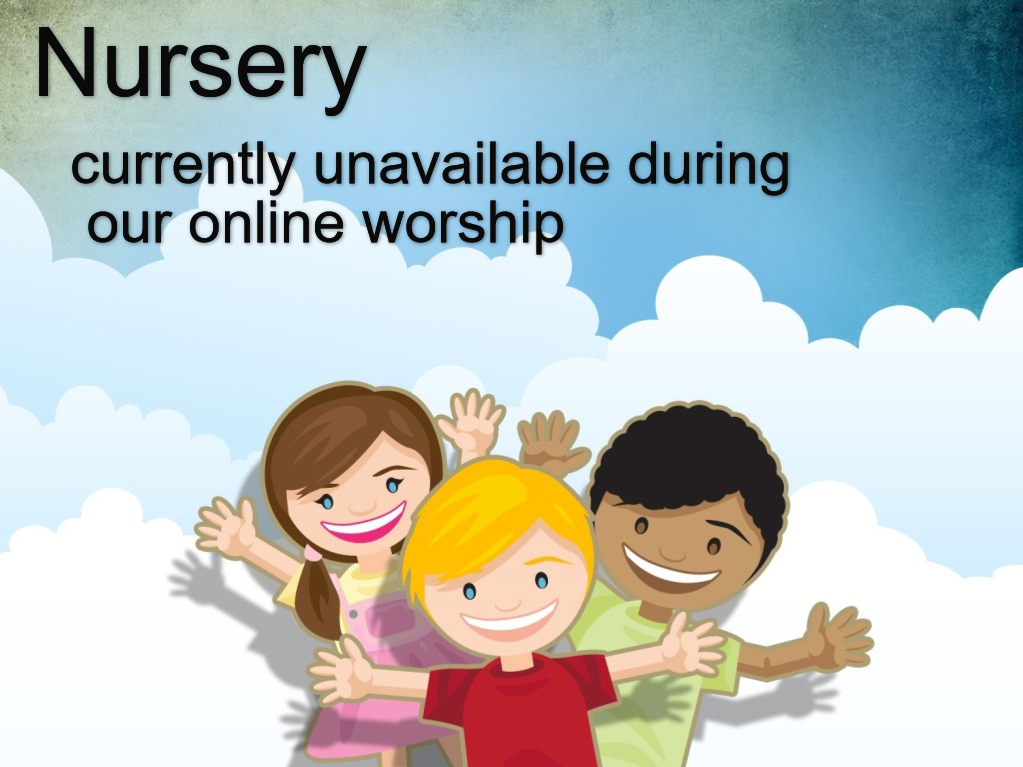 The Messenger is a monthly publication of Ascension Lutheran Church that includes the ministry highlights and information about upcoming events.
SHARING YOUR GOD GIVEN FAITH AND TALENTS
SHARING YOUR GOD GIVEN FAITH AND TALENTS

Thank you to all who are continuing to give throughout this pandemic. It is a difficult time for everyone and we appreciate all that everyone can do.
Your giving makes it possible as a church together to be about the ministry to which God calls us.
SHARING YOUR GOD GIVEN FAITH AND TALENTS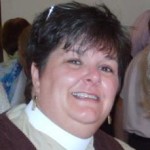 Pastor Julie Bailey is a native of Lincoln, Nebraska. She is a 1979 graduate of Lincoln East High School, a 1982 and 1986 graduate of the University of Nebraska, College of Nursing and a 1999 graduate of Trinity Lutheran Seminary in Columbus, OH. She has served another parish in Saginaw, and
came to Ascension in 2013 following a nearly 6 year appointment as an Assistant to the Bishop in the North/West Lower Michigan Synod.
Pastor Julie has a passion for worship, growing in mission, serving the community and beyond, education, and youth ministry. She will tell you that she believes that through the power of Jesus, individuals and the world can and will be transformed.
Pastor Julie is an avid Cornhusker fan and enjoys spending time with her new Schnoodle puppy, Bailey.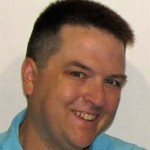 Bob is a lifelong resident of the area, graduating from Freeland High school in 1989. After getting married and starting a family, he returned to Saginaw Valley State University graduating in 2001 with a B.A. in History and Sociology. Bob started as our D
irector of Christian Education in 2007 following a mission trip to help clean up after Hurricane Katrina and feeling the call to serve God more.
Bob has a passion for children and youth and he enjoys sharing his faith with them. Bob constantly shares his favorite saying with the youth, Jesus has come to turn the world upside down.
Bob currently teaches at the Bridgeport High School. He is married to Tracy and they have a daughter Brittany who attends Northern Michigan University.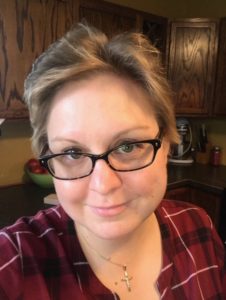 Jennifer, a 2001 graduate of Capac High School, studied piano performance at Northern Michigan University before earning a Bachelor of Arts degree from Saginaw Valley State University, concentrating in psychology. She currently resides in rural Saginaw County with her husband, 4 active boys, 3 snuggly cats, and 2 rambunctious dogs. Jennifer recently obtained certification as a Registered Piano Technician and is a student at Saginaw Valley State University pursuing Social work. She spends her free time fostering dogs and cats, singing in her car while chauffeuring her boisterous boys around town, and volunteering as leadership for Hemlock Cub Scout Pack 3332 and Hemlock Boy Scout Troop 337. Jennifer began her time as Ascension's staff musician and choral director in the summer of 2017.
VISIT ASCENSION THIS SUNDAY
Ascension Lutheran Church
8695 Gratiot Road
Saginaw, MI 48609
Email: ascensionlc@sbcglobal.net
Phone: +1 (989) 781-2170
ABOUT ASCENSION'S FELLOWSHIP
We believe that all people are at the same time a saint and a sinner. No matter how hard we try, we will fail to do what we are to do; and we will do things we know we should not. As a community of faith, we believe we are strengthened and encouraged by each other to live out the gospel in every aspect of our lives

_________________________________________________________
_________________________________________________________
_________________________________________________________